health and fitness fun for kids of all ages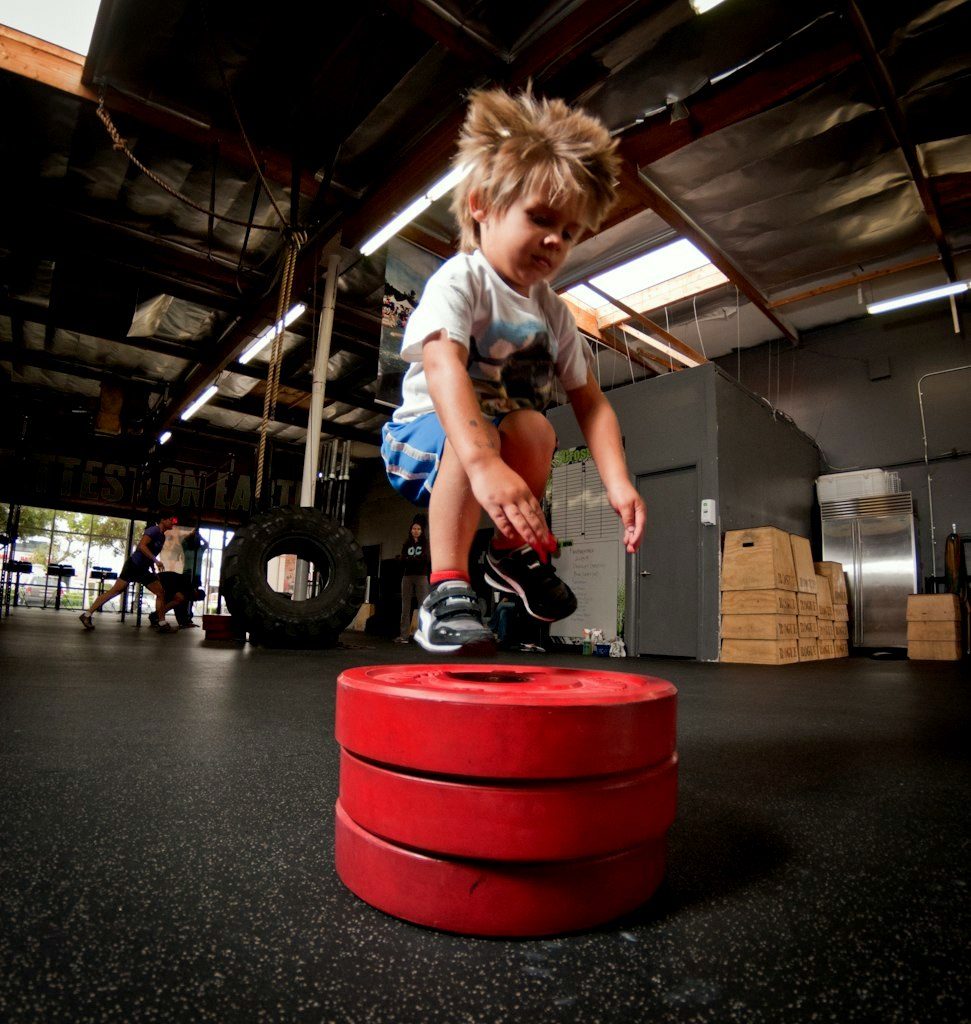 CrossFit Kids is a physical activity program designed to make health and fitness fun for kids of all ages!
With the struggles and consequences of many children's sedentary lifestyle, our program offers a safe environment for healthy activity for every child, all while focusing on having fun.
CrossFit Kids workouts consist of constantly varied, functional movements that deliver a fitness that is broad, inclusive, general, and scalable for any participant at any level.
At CrossFit Raeda, kids classes are for ages 4 to 11 years old. Classes are designed to incorporate kids of all fitness levels so that each child feels welcome & successful.
Hard work and play are disguised into FUN & GAMES in hopes to develop a lifelong love of fitness!
Classes are held at CrossFit Raeda at 3 The Barns, Esgors Farm, High Road, Thornwood CM16 6LY
CrossFit Kids seeks to develop children by encompassing all ten general physical skills:
strength
balance
coordination
flexibility
stamina
speed
agility
power
cardiovascular/respiratory endurance
accuracy
In developing these skills, Crossfit Kids prepares children for the demands of life.
Our Crossfit Kids classes range from ages 4-11 years old and include a dynamic warm up, skill development, a workout and finish it all off with a game.
Each class lasts 45 minutes.
FREE TRY-OUTS AVAILABLE
CrossFit Kids Membership
£30 per month
10% discount for 2nd child or 2nd class
FREE TRIAL CLASS - FIRST WEEK SEPTEMBER
MONDAY - AGE 4 - 7 - Waiting List
MONDAY - AGE 7 - 11 - 4.45pm - 5.30pm
WEDNESDAY - AGE 4 - 7 - 4.00pm - 4.45pm 
WEDNESDAY - AGE 7 - 11 - 4.45pm - 5.30pm
(LIMITED CLASS SIZES, these will go quickly, text to book a trial or purchase below. Once purchased, text your first choice date & time )
CALL 07796 956116
For more information about our services or any other enquiries please use the contact information provided below
Phone: 07796 956116
Email: [email protected]