FITTER, HEALTHIER & HAPPIER
Welcome To AbFabFit Club - Body Transformational Weight Loss Services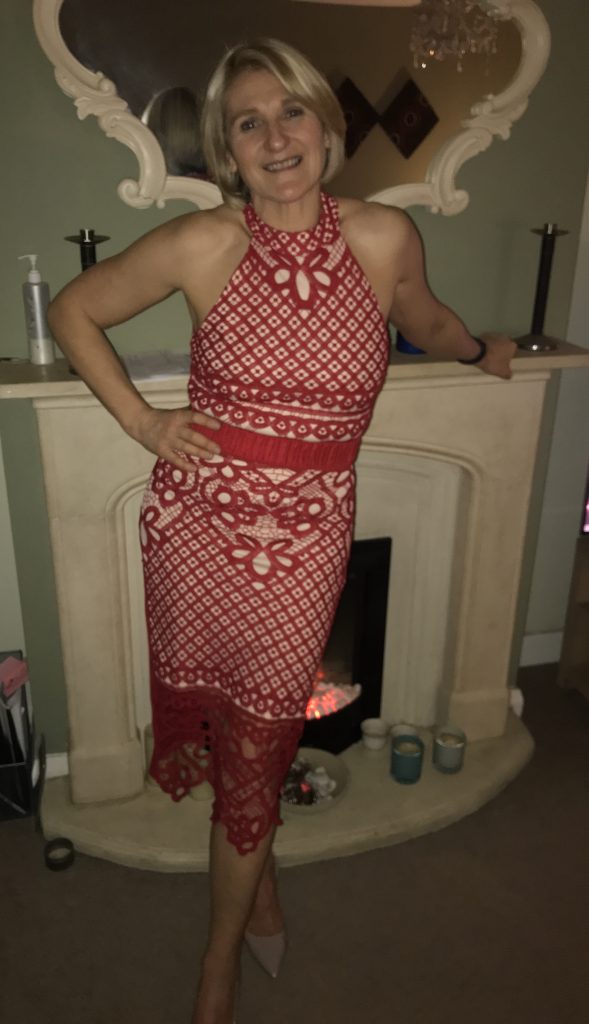 With regular training, nutrition coaching and support we will help you achieve the goals you have dreamed of. We work extensively alongside you; helping, encouraging and supporting you every step of the way.
Do you start out strong? Every Monday you begin the week telling yourself that this week you CAN do it. That this is the week you will finally emerge a slimmer and fitter you.
Monday starts well, you're feeling really strong but by the middle of the week things are beginning to slip and then by the time Friday comes you get invited out to dinner and before you know it you've eaten out Saturday and then enjoying Sunday dinner. "I'll start again Monday" I hear you say.
Is that all too familiar?
Does something always knock you off plan?
Are you constantly starting you're diet tomorrow?
Does it all seem so easy on paper?
I had all these concerns and more. Every week was a new week and I would try so hard to start the week well but by hump Wednesday I could feel it slipping away. I'd lose a llb and then I'd put it on again. Going up and down on the scales regularly.
It doesn't have to be this way, you can control your body, your weight and your mind. I can help you do this and I guarantee it.
Jaine Alderson - Founder
Join Our 8 Week Transformation Plan
Unlimited fully coached sessions per week so that you never have to train alone
 Nutrition coaching and support so that you know and understand what to eat & when. We'll cut the confusion
 Group of like minded ladies so that you can share your journey with people just like you
 Accountability, coaching and guidance to make sure you get the results you deserve
Guaranteed results or your money back
"I love this class, and Jaine is a great instructor and very encouraging. You can go at your own pace and all of the workouts are challenging, good fun and varied. I love feeling the burn on a Tuesday and am feeling stronger after just 3 classes! Thanks Jaine!"

Leigh
"Fab class! The last two classes have really tested my fitness levels, Jaine is very encouraging and that gives me the confidence that I will get back into my size 10's!! Since having a baby I feel like I have finally found the right class for me, to get me back in shape. Looking forward to the next class!!"

Cara
"I have thoroughly enjoyed my first two classes. The pace is just right and you can increase your weights as you build your strength and confidence. Jaine is a great instructor - friendly, fun and helpful when it comes to doing the exercises safely. I hope to be more fit and toned after a course or two and am enjoying the workout and the group encouragement"

Jo
"I'd never used a kettle bell before but I've now attended 3 kettle bell classes on a Monday and I can already see results! I've lost weight, can lift more and feel stronger. Jaine is really attentive and gives you that feeling like you're with your own PT even though you're in a group. Absolutely love it!!!"

Hayley
"I've been to the kettle bell class a few times this year and always enjoyed it! Jaine is great at explaining the various moves. Tough class at times but I love the feeling when I leave of I've had a really good full body workout. Each class is different and I know it's helping me get fitter so I'll definitely keep going"

Berni
"Challenging but really fun workouts that are dynamic and change each week so you never get bored! Jaine is brilliant- encouraging and knowledgable! The only downside is I ache for days afterwards!!!"

Lucy
"I have been to kettle bell classes for the last couple of weeks and I have 100% seen the results!! The class is fun, enjoyable and gets the heart rate up and the muscles working. I would definitely recommend this kettlebell class to everybody - thanks Jaine for being so motivating!"

Rose
For more information on our services or any other enquiries pleaseuse the contact information provided below
Phone: 07796956116
Email: [email protected]