Join our 6 WEEK 'FIT & FABULOUS' LADIES ONLY PROGRAMME FOR JUST £197
Do You Need Help to Get Started? Fed Up of Starting a Plan and Giving Up!
In 6 weeks time will you answer YES to these Questions…
WHAT'S INCLUDED:
Nutritional coaching and guidance that will teach you the ins and outs of healthy eating, keeping you accountable and setting you up for long term success! 
It will get results fast without starving yourself and we'll provide you with delicious recipe ideas weekly
Effective and progressive workouts that ramp up the bodies metabolism and help to combat the stubborn areas that get you down
Unlimited Fully Coached Training Sessions per week- so you can be held accountable- there is no need for ANY other training
Accountability! no more trying to do it alone, instead you will be surrounded by a group of like-minded people
who are ALL in it for the exact same reason as YOU and love our club
Understanding your short and long term goals and the reasons WHY you want to achieve them, it's not 'just' about losing weight. It's so much more and we provide ongoing techniques and support
FUN! No more boring gym routine. It will be replaced with challenges that push you and continue to push you so you feel a sense of achievement every single workout. You'll learn to actually LOVE exercise!
Spaces are LIMITED, act now and join your tribe of ladies who have each others back.
We have a limited intake of clients each week.
Places will Go Fast!
I love attending the classes they are great!
My happy place. One of the best things I have done. Love the community, fantastic coaching and most importantly the change in energy and health
Caroline Bessadi
2022-02-10
I am so glad I finally decided to join AbFabFit Club. Friendly supportive safe women's only gym. I have tried everything gyms, classes, personal trainer and at AbFab I finally found what works for me. Exercises are challenging but you work at your own pace. The gym also provides the opportunity to do strength training. Owners and coaches all highly experienced friendly and helpful. Focus not just on exercise but also on nutrition. I had never really focused on my nutrition before but it certainly makes a difference. I feel fitter and stronger then ever.
Great people and facilities with motivating routines and a smattering of good humour to make those changes inside and outside possible
Love this group never enjoyed exercise before or stuck at anything, highly recommended ?
As a person with a disability, the club and the coaches have been fantastic, really making sure I feel comfortable and assisting me if needed. The best thing Club around, so glad I joined AbFabFit
Sara-Laila Francis
2022-02-07
Having been a member of various gyms over the years never have I stuck to one like I have at AbFabFit Club where I have been attending classes regularly for the past 18 months. The owners and coaches are absolutely amazing, so encouraging and supportive to help you reach your goals. The other ladies are equally supportive of each other making it the perfect environment to start and continue your road to a fitter, healthier you.
Stephanie Fletcher
2022-02-07
Vanessa Tilbury
2022-02-07
Click the "Apply Now" button of a gym nearest you:
I know it can be a scary leap, but it's a simple first step…
Do you want to be part of a training programme that guarantees results?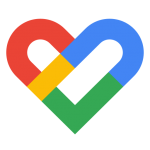 Bernadette Irven
April 2022
Have been a member of AbFabFit for almost a year now and I have to say, signing up was the best decision I ever made. I have never stayed with any sort of gym this long before…correction, I have been a member of gyms before but rarely gone! This is the first time I have kept it up consistently and actually enjoyed it too! It's more than just a gym. AbFab is a community that is supportive, fun and encouraging and I highly recommend!
A fab gym I absolutely love it.. trainers are so good and motivational all the ladies are so supportive and encouraging … the food and vitamin advice and weekly tutorials make this a great place for women who want to get remain and stay healthy thanks xx
AbFabFit Club is not your traditional gym. It's so much more than that, with friendly knowledgeable coaches and members who support and encourage each other. Jaine and Mark provide you with all the nutritional advice you need along with as many different group classes you want to do. There's even an online option for days when it's difficult to get to the gym. All of the coaches are truly invested in your wellbeing and will make adaptations to suit your needs. I really cannot recommend AbFab highly enough. Go ahead and join up - you won't regret it!
Best decision I made. I joined 3 years ago and never looked back. It's much more than a gym. Not only have a lost weight, gained a lot of strength. I've also changed bad habits into good ones. This means I've kept the weight off and I'm at the healthiest I've ever been. X
AbFab is the only gym/fitness plan I've ever stuck to and I've tried many! There are classes before & after the school run plus evenings and weekends. Very friendly, welcoming atmosphere.
A wonderful ladies only gym. Exercise, nutrition, state of the art body composition analysis, friendly, community spirited. The full package.
I really enjoy each class, I feel comfortable and know my limits and don't feel intimidated when I feel my knee can't take any more. They immediately get me to do something else which is great.
Fantastic sessions and amazing support. I joined AbFabFit 3 weeks ago and I'm loving every minute. The instructors are encouraging, motivating, the classes are fun and Each session so different. The other members are great giving support and encouragement too. Then there's Michelle who phones regularly to check in with you to answer any questions and make sure you're making the most of the group. I've lost 4kg, increased muscle mass and decreased fat. Perfect! Thank you all. I can't recommend AbFabFit enough.
Natasha Griffiths
Feb 2019
I have enrolled in many gyms previously, paid for membership but never went. Was reluctant to join another gym but a friend recommended abfab fitness. Best decision I ever made!!! I love it. Women only gym, women of all ages shapes and sizes. No negativity in the group. Everyone friendly. Janie and mark constantly on hand to answer any questions and always there to motivate you. So glad I joined.
This time last year I was the perfect coach potato! AbFabFit club has changed me in so many ways. Jaine, Mark and team have put motivation drive and a can do attitude into my life.Their commitment to every member is to be applauded. There are no gym 'bunnies' to hide from just a great band of like minded ladies who offer support and encouragement every step of the way. Yes I'm not the fastest, I can't lift the heaviest, skipping is still to be mastered but I'm getting off my but and doing it! I've dropped a dress size in 8 weeks the nutritional advice, weekly tips and recipes keep me focused in a non patronising way. Ready made foods designed and nutritional values worked out by Jaine, are perfect and delicious ensuring I have food to eat at home when life gets in the way. I feel I'm part of a great team this isn't a fast win - I'm in for the long haul!!
As the other reviews have said...give yourself the best present you can and JOIN ABFABFIT! Its more than a gym....a group of fabulous ladies, supporting everyone in their journey, lead by wonderful instructors (esp Claire Cornwall) and Mr Abfabfit (aka Mark). And Jaine....a legend who drives it all forward!!! I've joined many gyms, but this is so much more! Each class is different, they cater for all levels and more than that its FUN!!! Its supportive - from the coaches to all those in the classes, everyone supports you to do your best, and drives you to do more.....No matter how unfit you think you are, how overweight, how weak, this is the place for you...So go on.....do something for you and join us!!!
I have been with AbFabFit Club for one year. I have lost two stone and continued to maintain the loss. With the programme, support of the team, exercise and meal planning this has kept me on track. I'm not saying when I go on holiday I completely commit myself because I don't, however I am very mindful and conscious so enjoy my food and adapt healthy meals. When I return home, I'm back on it! AbFabFit Club changes you holistically, your mind, fitness and health. It's been the making of me at 58yrs. I feel younger, healthier and happier. My mobility has increased so much, I now run which I've never done before. Yes joints hurt at times, that's normal, but knowing my heart is so much healthier makes me smile 😊 Thank you Jaine, Mark and team xxxxx Liz Gallagher
Feb 2019
This is the best place! Fab coaches, Jaine, Mark and Claire are great, supportive and encouraging. I've met the loveliest bunch of ladies and also I've lost weight, my body shape has changed and I feel great and had some great fun and laughs a long the way! X💪👏
Great place to get fit and lose weight with fantastic support from Jaine, Mark and Claire! Lots of sessions available to attend which is great! Great motivation and support from all members just a fab place to be!
AbFabfit.. .it's in the name FAB...a great place to go ladies if you want an excellent experience in getting fit while having fun.. with first class trainers who tailor the workouts to your individual needs, encourage and support you ... a holistic approach to improving your fitness and nutrition...and you will definitely make some lovely friends along the way....it's a win/win....I really love it
I totally agree with all other comments AbFabfit is the best thing I've ever done Jaine n Mark are totally committed to everyone's success along side Nutritional advice and a varied training program it's fun and interesting There's a great group of like minded friendly ladies who all support each other If your looking to get fit and in shape whilst having fun then make a call you won't regret it
If you've been trying to lose weight for a long time, look no further. I can highly recommended this gym, the people are so inspirational & it definitely works 💪
Amazing club! Inspirational owners and trainers! Varied workouts and nutrition help! Incredible community of likeminded women!
To anyone thinking about joining, just do it! You definatly won't regret it!! It's hard but fun, and you get results, which is what it's all about!!
To anyone thinking about joining, just do it! You definatly won't regret it!! It's hard but fun, and you get results, which is what it's all about!!
Click the "Apply Now" button of a gym nearest you: