Find out more about Jaine and her acheivements and goals!
BEST BUSINESS WOMENS AWARD FINALIST!
Category - Best New Business
Best Business Women Awards 2019 Finalists announced
The Best Business Women Awards have announced their finalists for 2019. The business world is full of talented and dedicated female entrepreneurs who not only run successful businesses but, in many cases, also juggle the needs of their families. The Best Business Women Awards are designed to recognise the achievements of those women across a wide range of business categories from women across the UK.
Local businesswoman Jaine Alderson from AbFabFit Club has been shortlisted as a finalist in the Best New Business category. Starting AbFabFit Club in April 2019 she has grown the business very quickly and helps 100's of ladies with a fitness and healthy eating programme.
Debbie Gilbert, organiser of The Best Business Women Awards said 'This is the 5th year of these prestigious awards.
We were delighted with the number of entries this year, which came in from all over the UK. This is a tough competition judged by business experts. To be a finalist is a major achievement. Finalists have been selected for their business acumen, determination, creativity and tenacity. Well over 80% of start-ups fail in the first 3 years and all our finalists are all shining examples of being successful entrepreneurs who have proved their success to our judges.'
Jaine, from AbFabFit Club said "Myself and the team I have created, are dedicated to helping local ladies feel good about themselves through an exciting, fun & varied exercise programme along with a supported nutritional service.
It's all about making sure the environment is safe and non-judgemental, along with personalised care for each and
every member."
The gala final of The Best Business Women Awards will be held on 11th October 2019 at The Tower Hotel in London when the winners will be announced.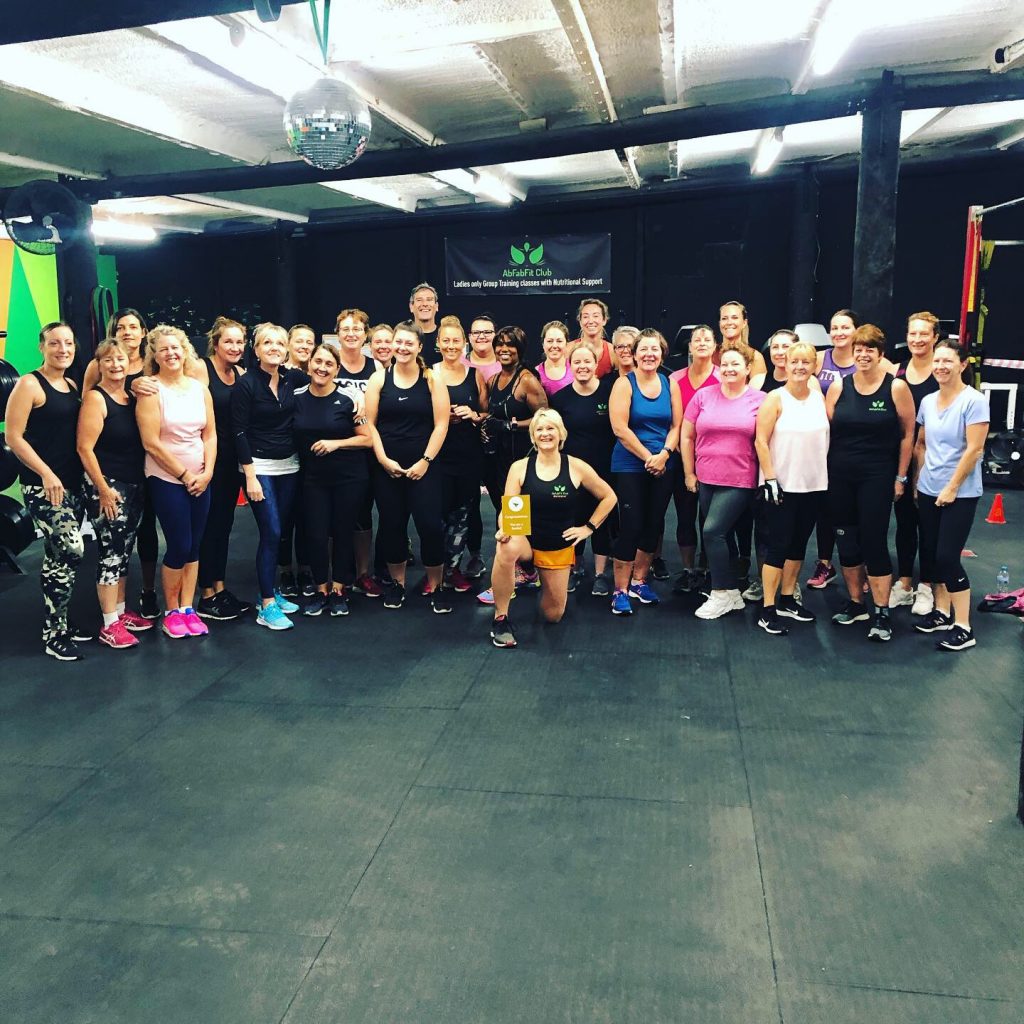 Please click on the images below to enlarge
For more information about our services or any other enquiries please use the contact information provided below
Phone: 07401 158111
Email: info@abfabfitclub.co.uk