YOUR LOCAL LADIES ONLY GYM
JOIN OUR 'DROP A DRESS SIZE PROGRAMME' TODAY!
With AbFabFit Club ladies only gym you can become FITTER, HEALTHIER and HAPPIER from either of our 3 gyms or the safety of your own home.
Our mission is to empower women to create lasting lifelong changes to their mind, body & health!
We have three amazing LADIES GYMS covering areas
Epping, Harlow, Loughton, Waltham Abbey, Chingford, Enfield, Cheshunt, Ongar, Nazeing, North Weald, Sawbridgeworth, Bishops Stortford, Takeley & Dunmow areas!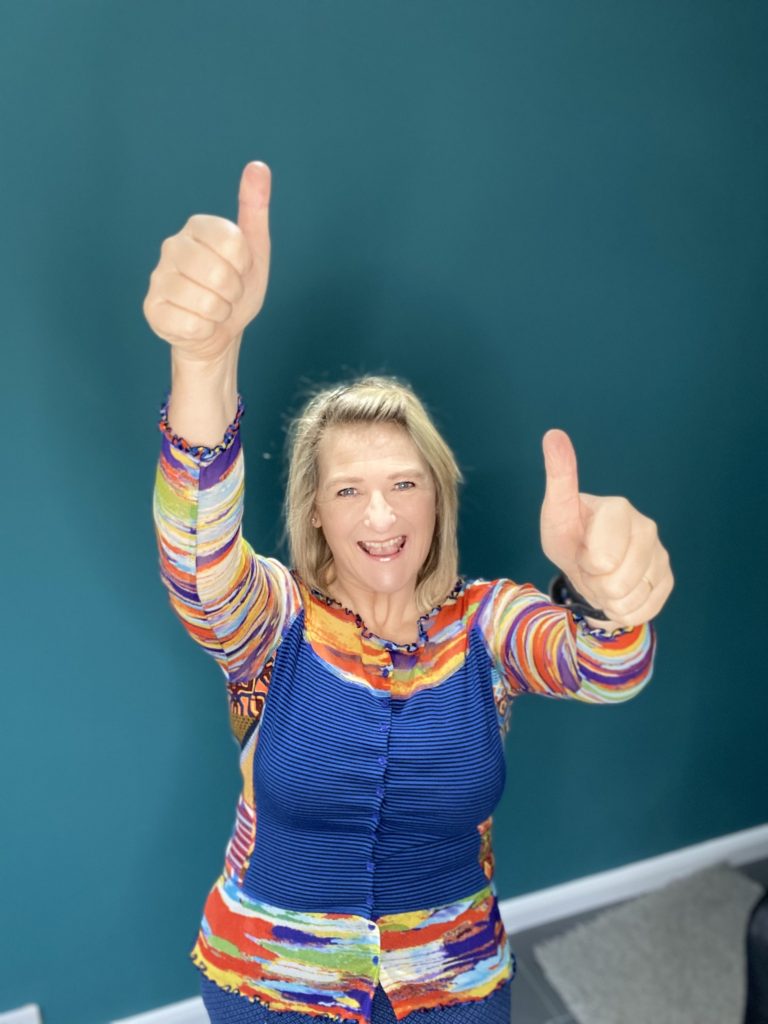 With regular training, nutrition coaching, and support we will help you achieve the goals you have dreamed of. We work extensively alongside you; helping, encouraging, and supporting you every step of the way.
Do you start out strong? Every Monday you begin the week telling yourself that this week you CAN do it. That this is the week you will finally emerge a slimmer and fitter you.
Monday starts well, you're feeling really strong but by the middle of the week, things are beginning to slip, and then by the time Thursday arrives you get invited out to dinner, and before you know it you've eaten out Saturday and then enjoying Sunday dinner. "I'll start again Monday" I hear you say.
Is that all too familiar?

Does something always knock you off-plan?

Are you constantly starting your diet tomorrow?

Does it all seem so easy on paper?
I had all these concerns and more. Every week was a new week and I would try so hard to start the week well but by hump Wednesday I could feel it slipping away. I'd lose a llb and then I'd put it on again. Going up and down on the scales regularly.
It doesn't have to be this way, you can control your body, your weight, and your mind. We can help you do this and we guarantee it.
Jaine Alderson - Founder
Join Our New 6 Week Transformation Programme
Engage in 2-4 fully coached sessions per week at one of our locations so that you never have to train alone 
 Nutrition coaching and support so that you know and understand what to eat & when. We'll cut the confusion
 Group of like minded ladies so that you can share your journey with people just like you
 Accountability, coaching and guidance to make sure you get the results you deserve
Guaranteed results or your money back
Ladies, I have dabbled in so many exercise programmes and diets! Short term they have been great, but never have I had results like this. Before you ask....no I haven't been paid to give this review. This is a genuine post. Abfabfit has been the best thing I have ever done. Not only have I lost weight, It has transformed my life. The way I feel and think about exercise and food! The workouts are always varied and always get you motivated. This gets you the results you have always wanted. It's been tried and tested. Don't just take my word for it! Join and see for yourself!!! It's a welcomed addiction!!!

Kanan
"I love this class, and Jaine is a great instructor and very encouraging. You can go at your own pace and all of the workouts are challenging, good fun and varied. I love feeling the burn on a Tuesday and am feeling stronger after just 3 classes! Thanks Jaine!"

Leigh
Although I have only been attending for one week, I'm loving it 🤗 It is an inspiration to me, Jaine, the ladies, exercising and the diet plan has already had an effect on my outlook to a healthier being. I feel very comfortable being at the gym. The support you get is tremendous. 😊

Shirley
"Fab class! The last two classes have really tested my fitness levels, Jaine is very encouraging and that gives me the confidence that I will get back into my size 10's!! Since having a baby I feel like I have finally found the right class for me, to get me back in shape. Looking forward to the next class!!"

Cara
"I have thoroughly enjoyed my first two classes. The pace is just right and you can increase your weights as you build your strength and confidence. Jaine is a great instructor - friendly, fun and helpful when it comes to doing the exercises safely. I hope to be more fit and toned after a course or two and am enjoying the workout and the group encouragement"

Jo
I just don't know where to begin....I've always enjoyed going to the gym and attending my favourite classes but this is just something else. Jaine and the women I train with make this experience so much fun. There's no doubt that I'm going to continue after the 8 weeks, I probably knew that after my first class. If you think you're too old, too unfit, too fat for the gym then think again - it won't be long before you're smashing it like the rest of us. I think I may actually be well on my way to being fit and fabulous at 40!! Thank you Jaine!! xx

Kaye
Your client job.
Jaine is a fantastic PT, Very friendly and supportive and her group training classes are energetic, varied and challenging. Jaine goes over and beyond in her nutritional coaching, providing a multitude of choices for recipes each week along with motivational emails to keep everyone on track. Highly recommended.

Zoe
Your client job.
"I'd never used a kettle bell before but I've now attended 3 kettle bell classes on a Monday and I can already see results! I've lost weight, can lift more and feel stronger. Jaine is really attentive and gives you that feeling like you're with your own PT even though you're in a group. Absolutely love it!!!"

Hayley
"I've been to the kettle bell class a few times this year and always enjoyed it! Jaine is great at explaining the various moves. Tough class at times but I love the feeling when I leave of I've had a really good full body workout. Each class is different and I know it's helping me get fitter so I'll definitely keep going"

Berni
"Challenging but really fun workouts that are dynamic and change each week so you never get bored! Jaine is brilliant- encouraging and knowledgable! The only downside is I ache for days afterwards!!!"

Lucy
"I have been to kettle bell classes for the last couple of weeks and I have 100% seen the results!! The class is fun, enjoyable and gets the heart rate up and the muscles working. I would definitely recommend this kettlebell class to everybody - thanks Jaine for being so motivating!"

Rose
Best form of fitness and nutritional support I have found after trying PT, other classes and the gym! Every class is varied and challenging yet Jaine always takes the time to accommodate personal specifications to anyone's needs. You find yourself socialising as well as working out so it's more like having fun in an environment that is both encouraging and supportive. I can't believe the change in my fitness levels after just 7 weeks and I owe it all to an amazing instructor and group.

Sarah
Your client job.
I was hooked after my first session! And immediately knew I wanted to do at least the 8 week program. Currently in my 4th week, I have lost 5lb in weight, can feel the difference in my muscles, reached goals and smashed pb's whilst having lots of fun and continued support from Jaine and the other lovely members. I have so much more energy and just feel a new me

Claire
Your client job.
I wanted to start training a long time ago as I found going to gym boring and I wanted the training to be effective. I'm very glad I joined the 8 week program. Jaine is very supportive and helpful, while looking after the team of us she pays a lot of attention to each of us individually. The atmosphere is always friendly and motivating. A lot of advice was given about nutrition and Jaine has shown me that it is very easy to eat clean. My physical form has changed a lot and also became way more fit than I was 8 weeks ago.

Olga
Your client job.
Body Composition Analysis - In ABFABFIT Club
For more information on our services or any other enquiries pleaseuse the contact information provided below
Phone: 07401 158111
Email: enquiries@abfabfitclub.co.uk